Meet our Doctors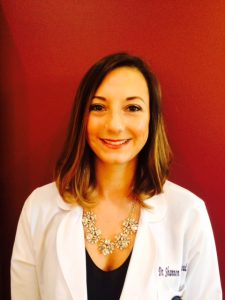 Shannon R. Winstead, O.D.
Shannon grew up in the Altoona area and graduated from Altoona Area High School in 2006.  She attended The University of Pittsburgh at Johnstown where she graduated summa cum laude with a bachelor degree in biology.
Dr. Winstead attended the Pennsylvania College of Optometry at Salus University where she graduated 2nd in class in 2013.  During her time there, Dr. Winstead completed five clinical rotations all with honors. They included time at The Eye Institute in Philadelphia as well as Laurel Eye Clinic in Duncansville. She received an award for clinical excellence in primary care and also received special training in low vision disease.
Dr. Winstead joined Huntingdon Vision Center in the summer of 2013. She has a special interest in the diagnosis and management of ocular disease: glaucoma, diabetes, and macular degeneration. She also enjoys seeing a lot of our pediatric patients.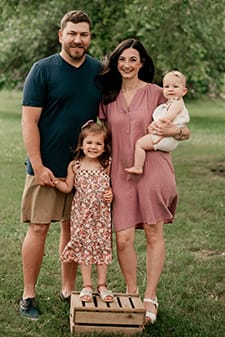 She is a member of both the Pennsylvania and American Optometric Associations and a member of the Huntingdon Rotary Club and is a board member of the Huntingdon Chamber of Commerce.
She and her husband Bryant now reside in McConnellstown with their daughters, Andy, Bre, and labradoodle Benny! They enjoy working out, Pittsburgh sports, and golf.
---
Kara C. Ritchey, O.D.
Kara Cook Ritchey, O.D. is a native of Huntingdon and a child of Optometry. Since her early teens, she worked in her father's optometric practice and modeled his passion for excellence in patient care that carries through to the Huntingdon Vision Center of today. After graduating as Valedictorian from Huntingdon Area High School in 1989, she went on to graduate with honors from Bucknell University with a Bachelor of Arts in English.
Dr. Ritchey studied Optometry at The Ohio State University in Columbus, OH. During that time, she enjoyed clinical rotations in various Specialty Contact Lens practices as well as multiple disciplines within The Ohio State University College of Medicine's Department of Ophthalmology: Cornea, Retina, Glaucoma, and Neuro-Ophthalmology.
Dr. Ritchey returned home to the Huntingdon community and Huntingdon Vision Center in the summer of 1998. She enjoys both the science of vision and the challenges of treating ocular disease: Diabetes, Glaucoma and Macular Degeneration, to name a few. She is a member of the Pennsylvania and American Optometric Associations, Mid-Counties Optometric Society, the Vision Source, and the Huntingdon Chamber of Commerce.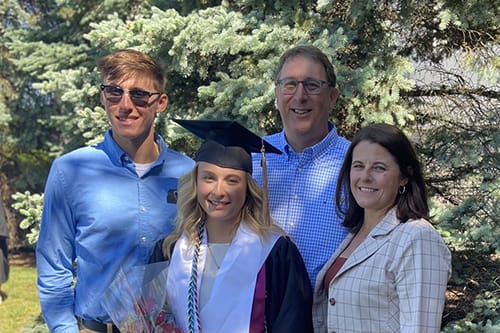 Dr. Ritchey and her husband, Robb, are blessed with two children, Alexis and Jackson. Hours away from optometry often include sporting events and trips to visit their kids.